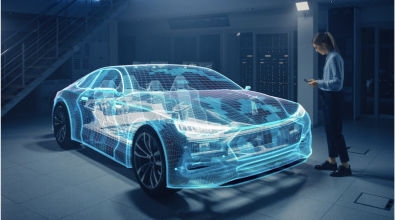 Carbon footprint of mobility, air quality improvement, analysis of emerging technologies, and autonomous and connected mobility.
Objective of the Education and Research Program
Generating knowledge in society around mobility challenges and key emerging technologies to improve air quality and reduce carbon footprint.
Why sustainable mobility?
We are traveling more and more. We travel to work, transport goods, visit family and friends, or experience other cultures. But the current mobility model is contributing significantly to global warming in general and poor air quality in cities. Transport is a sector that consumes 30% of the world's energy and generates more than 20% of CO2 emissions.
Consequently, one of the greatest challenges of the future is to create a sustainable mobility model that ensures environmental protection, health and quality of life for citizens, while at the same time favoring economic development. In this major challenge of decarbonizing and making mobility more sustainable, technology and scientific expertise must be our allies, and the new technologies under development will be crucial.
2023 lines of work
Analysis of the carbon footprint of mobility: from production to end-of-life management.
Improving air quality.
New vehicle propulsion technologies in the future.
Contribution of autonomous, connected, cooperative, and shared mobility to reduce the negative impacts of road transport.
Permanent work team
Division:
Óscar García, director of ETSII, professor of the UPM
Working team:
Ricardo Perera Velamazán, professor at Technical University of Madrid
Jesús Casanova Kindelán, professor at Technical University of Madrid
Rafael Borge García, professor at Technical University of Madrid
Javier Pérez Rodríguez, professor at Technical University of Madrid
José Manuel Burón Caballero, professor at Technical University of Madrid
Felipe Jiménez Alonso, professor at Technical University of Madrid